Except Bowser. Sorry, little dude. He's just upset because we don't have a tree for him to destroy this year.
Let's first start out with an adorable picture from his first Christmas, in 2009.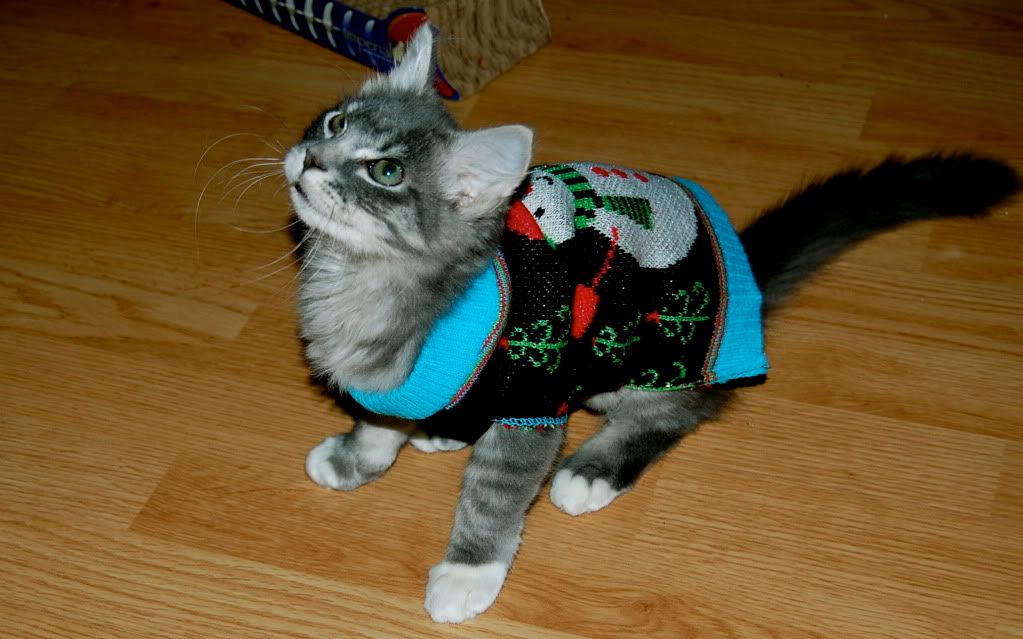 Fast forward 3 years later. I found an adorable little Santa outfit at the dollar store and decided to try my luck and get a couple cute pictures. Bowser WAS NOT having it.
I will try and take some better ones tomorrow. Perhaps he will cooperate more, although it is doubtful.